Strata Imaging Projects Banner Year Amid Supply Chain Woes
Strata Imaging has been your one-stop choice for high-quality ultrasound systems and C-arm repair and maintenance services for many years– and we're prepared for all coming challenges in 2022. Amid the prevalent global supply chain issues, purchasing an ultrasound device or C-arm can be difficult. Thankfully, Strata Imaging has got you covered with plenty of stock.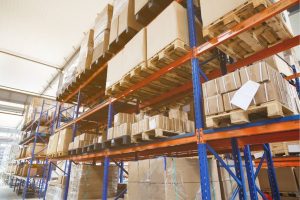 We had a great 2021, and we set ourselves up well for 2022 to take care of all our customers' needs. We saw supply chain problems coming, and we prepared our inventory for increased demand. Almost every OEM manufacturer of ultrasound machines and C-arms sources parts overseas, including many electronic components.
This bottleneck has extended lead times for new devices out many months. At Strata Imaging, we sidestep these supply chain challenges with our extensive inventory of certified refurbished equipment. Plus, we work with every major ultrasound and C-arm brand and have many brands in stock that we can ship today—no more waiting months just for a tracking number.
Due to our team's hard work, we had a record year in 2021. We grew our team over 100% and are creating many new roles. With our continued diligence, experience, value, and loyal customer base, we expect 2022 to be a banner year.
Contact us to learn more about how Strata Imaging can help you save money on your ultrasound equipment purchases and get it to you fast.
Discover Ultrasound from Strata Imaging
If you are in need of an affordable option and are looking to save 30-60% over new OEM prices then allow our knowledgeable customer service and expert team to assist you in developing a solution that fits your requirements.
We offer solutions with a 100% satisfaction guarantee, ensuring you receive the best value for your investment.
Strata Imaging's Guarantee

FDA Certified Products

Factory OEM Specifications

100% Guarantee
Our clients
Trust Others From Around The World
Served over 4,000 Ultrasound and C-Arm Clients since 2004