Strata Imaging specializes in selling the highest quality new and refurbished C-arms.  We have extensive knowledge and experience, including all software and tools, to work on your system.  Our refurbished C-arms are thoroughly inspected, tested, and are OEM-certified. 
We also provide end-to-end service and repair solutions so you can rest assured your ultrasound machines stay up and running. With our preventative maintenance and loaner programs, you can ensure zero downtimes in your clinic.
Discover Ultrasound from Strata Imaging
If you are in need of an affordable option and are looking to save 30-60% over new OEM prices then allow our knowledgeable customer service and expert team to assist you in developing a solution that fits your requirements.
We offer solutions with a 100% satisfaction guarantee, ensuring you receive the best value for your investment.
Strata Imaging's Guarantee

FDA Certified Products

Factory OEM Specifications

100% Guarantee
let's get started
Find The Perfect C-Arm
C-Arm Budget Tool
How much do you plan on spending?
We purchased the Philips CX50 from Strata Imaging and have been very pleased with the service and equipment we received. We will keep them in mind in the future as our practice grows.
Tuan Nguyen, MD, FAAP
Pediatric Cardiologist, Kidz Cardiology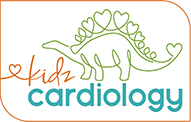 Our clients
Trust Others From Around The World
Served over 4,000 Ultrasound and C-Arm Clients since 2004