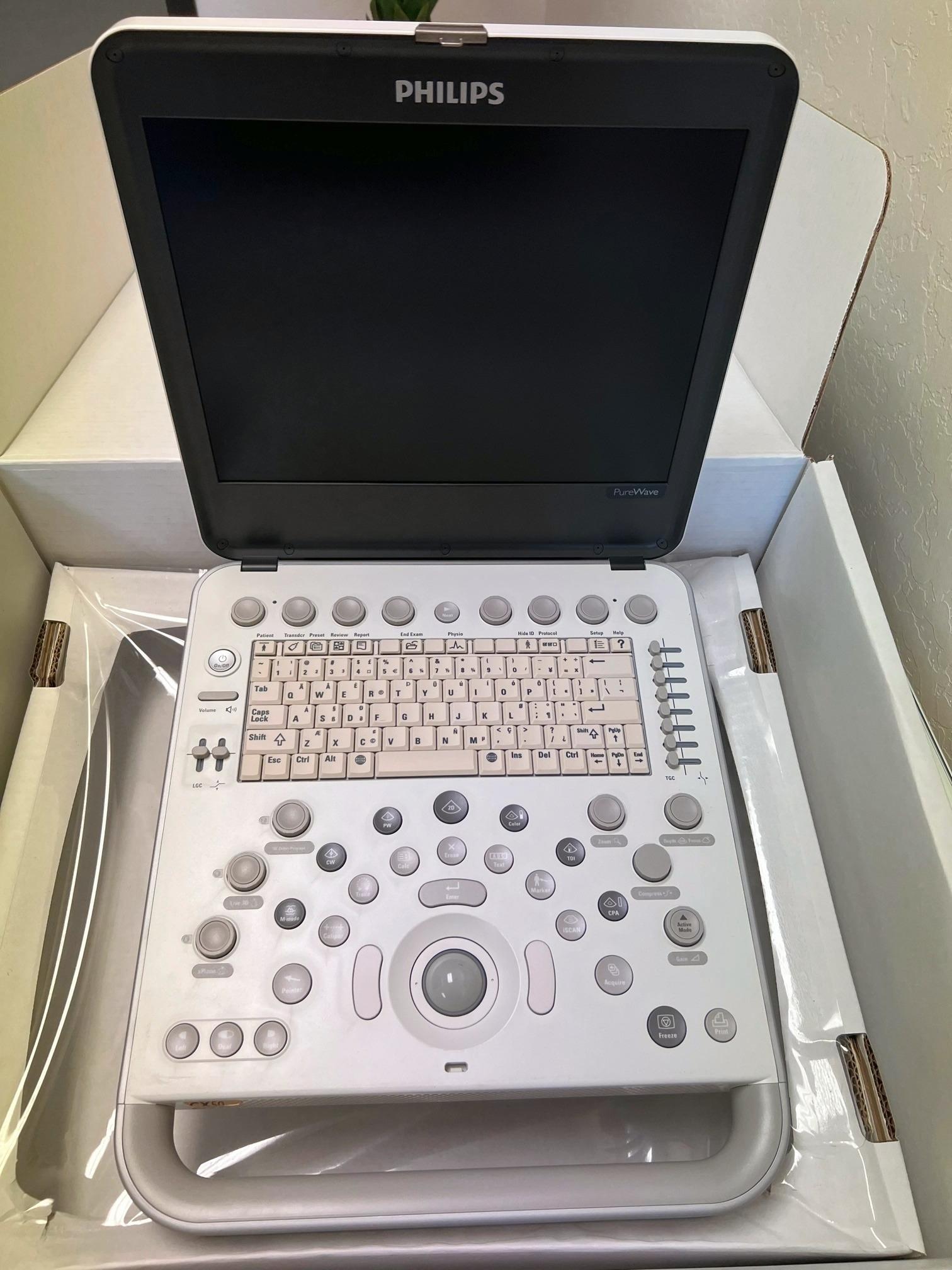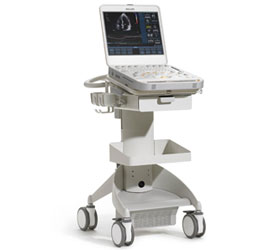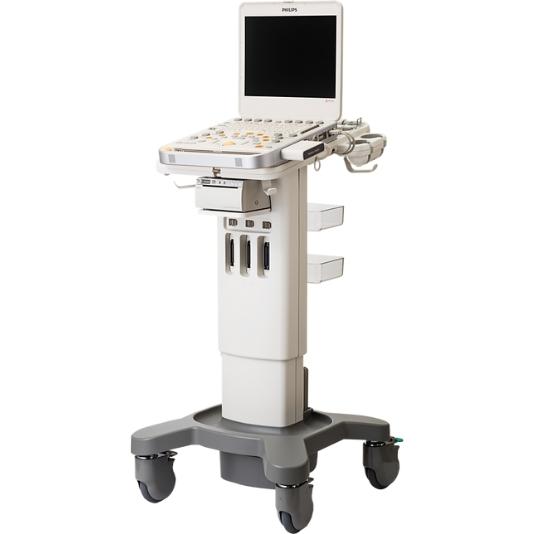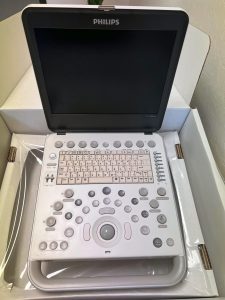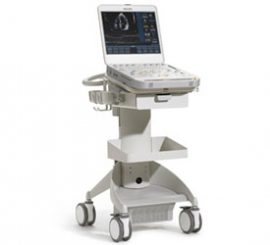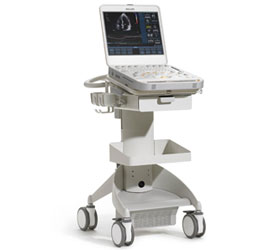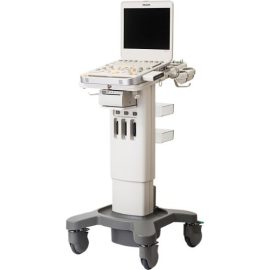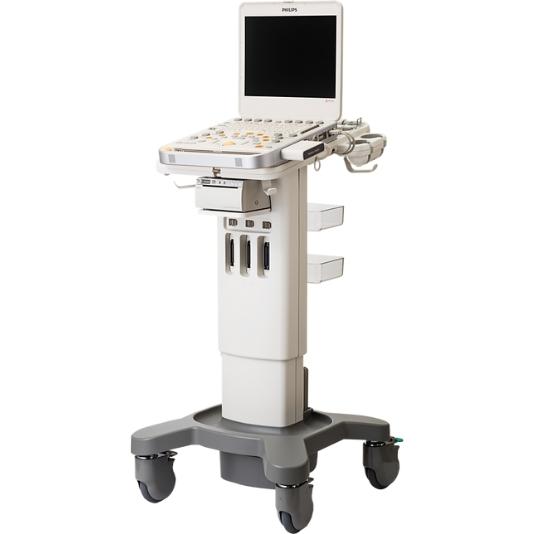 Refurbished
Philips CX50
---
Call For Customization (Software and Probe Selection)

866-222-3025
---
Included in the price

90 Day Warranty
with extended warranty options
---

Download Philips CX50 Guide User Manual

FDA Certified
Products

Factory OEM
Specifications

100%
Guarantee
Product highlights
Type
Cardiac / Shared services / Versatile
Popular Configurations
S5-1, C6-1, L12-3
The Philips CX50 is a premium portable ultrasound machine ideal for cardiovascular applications. It has advanced cardiac imaging features that are not available on similar-sized portable ultrasound machines. The CX50 combines excellent image quality with tremendous wall definition. It excels by providing the following advanced cardiac imaging features: Live3D (4D) TEE, mitral valve quantification, ICE intracardiac echo, 3D quantification, microvascular imaging, strain quantification, and more.
Besides the cardiac-specific features, the Philips CX50 has additional properties that make it a valuable shared service machine for ER and point of care situations.
Specifications
Applications
Cardiac, OB/GYN, Vascular, MSK, Urology, Emergency medicine, Portable
Features
M-mode, Anatomical M-Mode, Color doppler, PW doppler, CW doppler, Tissue doppler, Tissue harmonic imaging, Compound imaging, Continuous high pulse repetition frequency, Contrast, DICOM 3.1, CD-DVD-R, 3D/4D cardiac, 4D TEE, Live dual mode, Auto IMT, Stress echo, Strain and strain rate
Frequently Asked Questions
What applications are compatible with the Philips CX50?
The Philips CX50 is designed with cardiac modalities in mind and includes many specific features for cardiac applications. It can also be used in vascular, OB/GYN, small parts, MSK, abdominal, anesthesia, TEE, and veterinary applications.
Does 4D imaging come with the Philips CX50?
The Philips CX50 does not have 4D obstetric imaging capabilities. However, with the X7-2T Matix probe, the CX50 can perform cardiac 4D imaging. For OB/GYN 4D imaging, Philips ClearVue 650 is a better choice at a similar price point.
Does the CX50 come with a cart?
The cart for the Philips CX50 is optional. The lightweight CX50 folds up like a laptop and can be easily carried with the attached handle.
Strata Medical's Review
Philips CX50
The Philips CX50 portable ultrasound machine has been our go-to device for cardiac imaging for years. It has all of the advanced cardiac features we need. We're able to efficiently perform echos, mitral valve imaging, and perform strain quantification swiftly through the excellent workflow. We even use the CX50's in point-of-care applications and our ER because it's so portable and easy to move around. Additionally, it provides many of the same great features a full-sized machine does, making it even better for bedside scanning.
---
Call us for a price quote

866-222-3025
Get a Free Quote
Philips CX50
Included in the price

90 Day Warranty
with extended warranty options
Looking to sell this device?
Get a Free Quote for Philips CX50
I want a free price quote on the Philips CX50, send it today!

Your information is private and secure with us
Included in the price

90 Day Warranty
with extended warranty options
Looking to sell this device?
We purchased the Philips CX50 from Strata Imaging and have been very pleased with the service and equipment we received. We will keep them in mind in the future as our practice grows.
Tuan Nguyen, MD, FAAP
Pediatric Cardiologist, Kidz Cardiology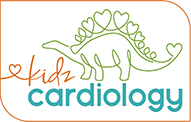 Our clients
Trust Others From Around The World
Served over 4,000 Ultrasound and C-Arm Clients since 2004