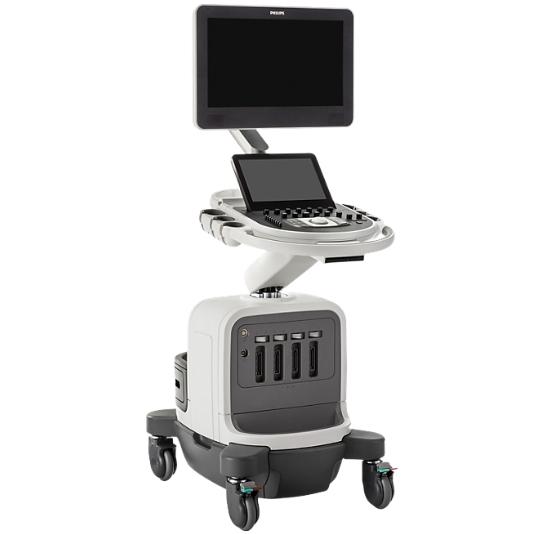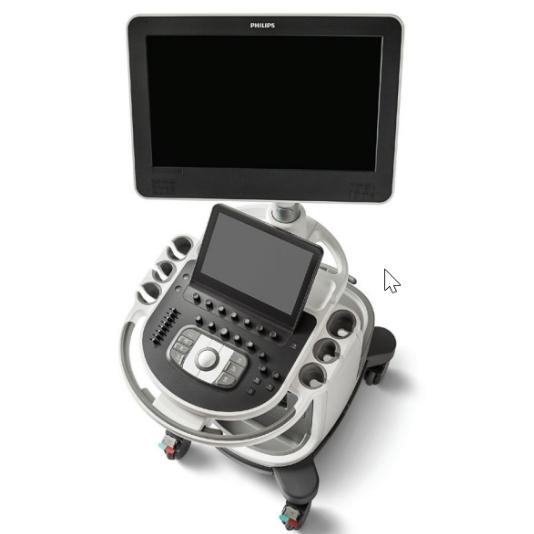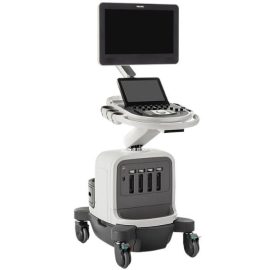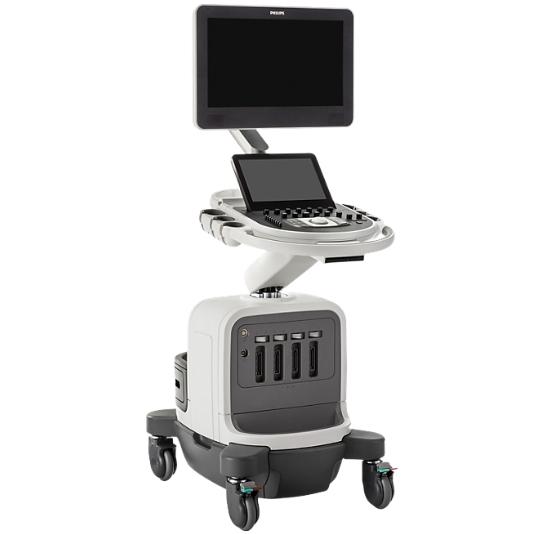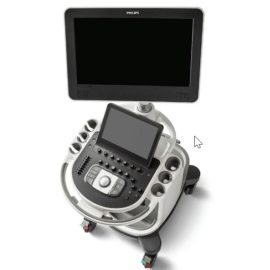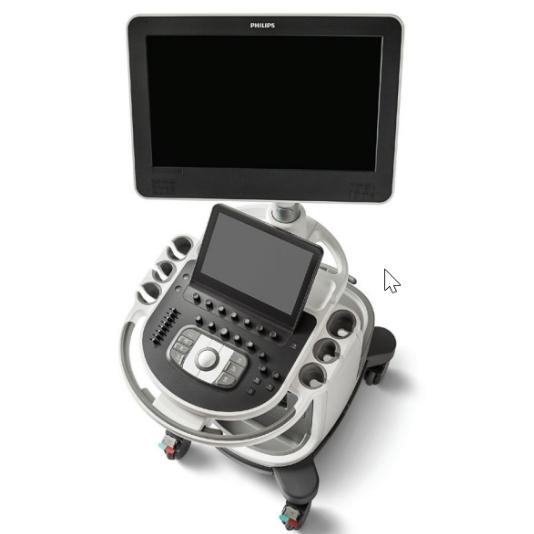 Refurbished
Philips Affiniti 70
---
Call For Customization (Software and Probe Selection)

866-222-3025
---
Included in the price

90 Day Warranty
with extended warranty options
---

Download Philips Affiniti 70 Guide User Manual

FDA Certified
Products

Factory OEM
Specifications

100%
Guarantee
Product highlights
Type
OB-GYN / Shared services / Versatile
Popular Configurations
L12-CS, S5-1
The Philips Affiniti 70 is a shared-service ultrasound machine based on the framework of Philips premium EPIQ units. While the Affiniti 70 does not have all the flagship EPIQ line's features, it packs in many of the same useful technologies like ShearWave elastography, QLAB onboard quantification, single-crystal PureWave transducers, and the AutoSCAN intelligent optimization. The Affiniti 70 is a step-up in features compared to the lower-priced Philips Affiniti 50. The Affiniti 50 and the Affiniti 70 look identical. However, the Affiniti 50 lacks the ShearWave elastography (SWE) to assess tissue stiffness and the PureWave ultrasound transducer probes for deeper penetration of patients of all sizes.
The ergonomic design and portability coupled with its support of multiple ultrasound transducer probes make the Affiniti 70 a solid device for most clinical applications. It is ideal for OB/GYN, vascular, musculoskeletal, echocardiology, surgical, elastography, abdominal, fetal, and more-boasting compatibility with over 20 probes. The Affiniti 70 provides advanced hardware features such as a 21.5" position-adjustable LCD screen allowing for more accessible transport and better ergonomics for viewing by the clinician and patient. It also includes an intuitive touchscreen interface that simplifies workflow and provides outstanding walk-up usability.
Specifications
Applications
Cardiac, OB/GYN, Vascular, MSK, Urology, Emergency medicine, Portable, 4D
Features
M-Mode, Anatomical M-Mode, Color doppler, PW doppler, CW doppler, Tissue doppler, DICOM 3.1, Tissue harmonic imaging, Auto optimization, PureWave transducers, IMT, Continuous high pulse repetition frequency, SmartExam protocol, Speckle reduction, Mitral valve navigator, Elastography, Strain elastrography, MicroVascular imaging, Contrast, Panoramic
Frequently Asked Questions
What is shear wave elastography?
Shear wave elastography is a method to measure tissue stiffness; it can be used on muscles and tendons, and even organs like the liver. Elastic shear waves are induced by focused ultrasound beams and are detected by the ultrasound transducer, then interpreted into tissue stiffness.
Can the Philips Affiniti 70 perform cardiac assessments?
Yes, the Philips Affiniti 70 can be used in echocardiology applications, including TEE and stress echos for adult and pediatric patients.
What do the PureWave transducers of the Affiniti 70 do?
The Affiniti 70's PureWave ultrasound probes provide advanced penetration in patients of all sizes. It utilizes the Affiniti 70's precision beamforming capabilities to reduce image clutter and artifacts and provide outstanding spatial and contrast resolution.
Similar equipment
Strata Medical's Review
Philips Affiniti 70
The Philips Affiniti 70 is a powerful portable ultrasound machine that many departments use in our healthcare unit. It has a great workflow, and its high contrast display provides us with a confident diagnosis. Since it's so quick and efficient, we can scan a high volume of patients. It has many fantastic features, notably the shear wave elastography. The Affiniti 70's shear wave elastography features let us measure tissue stiffness of muscles, tendons, and livers effectively, allowing us to more accurately diagnosis our patients. Furthermore, the Affinity 70 is easy to transport between departments- the screen collapses down for easy transport, and it's narrow enough to squeeze through tight spaces.
---
Call us for a price quote

866-222-3025
Get a Free Quote
Philips Affiniti 70
Included in the price

90 Day Warranty
with extended warranty options
Looking to sell this device?
Get a Free Quote for Philips Affiniti 70
I want a free price quote on the Philips Affiniti 70, send it today!

Your information is private and secure with us
Included in the price

90 Day Warranty
with extended warranty options
Looking to sell this device?
We purchased the Philips CX50 from Strata Imaging and have been very pleased with the service and equipment we received. We will keep them in mind in the future as our practice grows.
Tuan Nguyen, MD, FAAP
Pediatric Cardiologist, Kidz Cardiology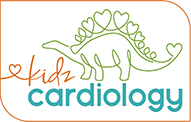 Our clients
Trust Others From Around The World
Served over 4,000 Ultrasound and C-Arm Clients since 2004