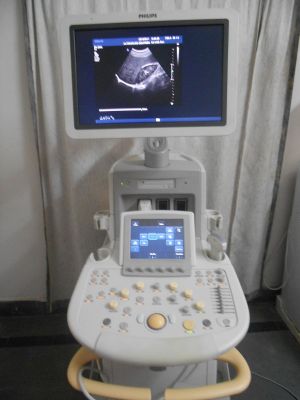 Refurbished
Philips iU22
---
Call For Customization (Software and Probe Selection)

866-222-3025
---
Included in the price

90 Day Warranty
with extended warranty options
---

Download Philips iU22 Guide User Manual

FDA Certified
Products

Factory OEM
Specifications

100%
Guarantee
Product highlights
Type
OB-GYN / Shared services / Versatile
Popular Configurations
L9-3, C5-1, V6-2, L9-3
The Philips iU22 is a premium shared service ultrasound machine that provides industry-leading image quality for OB-GYN, vascular, cardiac, musculoskeletal, pediatric, and more modalities. The iU22 was launched in 2004 and was replaced by the Philips Epiq 5 ultrasound machine in 2014. However, due to the iU22 advanced features and more attractive price points, it remains a popular choice for physicians and sonographers.
The iU22 has an HD, high contrast, 20" LCD monitor with an articulating arm, a touchscreen interface, and an easily movable cart with locking wheels. The iU22 has excellent image quality and 4D imaging, making it the preferred machine for OB-GYN applications. While the Philips iU22 performs adequately with cardiac modalities, there is a better option. The Philips iE33 is a physically similar machine with cardiology-specific technologies and features and should be the preferred choice for those performing cardiac scans most of the time.
Specifications
Applications
Cardiac, OB/GYN, Vascular, Urology, MSK
Features
M-Mode, Color doppler, CW doppler, PW doppler, Tissue doppler, Tissue harmonic imaging, Needle recognition, Compound imaging, Auto IMT, Speckle reduction, Strain and strain rate, Strain elastography, Shear wave elastography, Auto optimization, DICOM 3.1, 3D/4D, Panoramic, Continuous high pulse repetition frequency, STIC, Stress echo, CD/DVD-R drive
Frequently Asked Questions
What is the difference between the Philips iU22 and the Philips iE33?
The Philips iU22 and iE33 look physically similar besides the iE33 having dual touchscreens and the iU22 having just one. The iU22 is designed as a shared service machine for OB-GYN, cardiac, and general imaging applications while the iE33 is focused solely on the cardiac modality.
Does the Philips iU22 have 4D imaging capabilities?
Yes, the Philips iU22 has live 3D/4D imaging capabilities, which will allow sonographers and physicians to show images to expecting mothers of their babies in the womb.
Does the Philips iU22 work in cardiac applications?
Yes. However, a physically similar Philips ultrasound machine, Philips iE33 is designed specifically for cardiac applications and provides better features for that modality.
Similar equipment
Strata Medical's Review
Philips iU22
The Philips iU22 has drawn few complaints from our physicians and sonographers. We've been using two machines for many years with hardly any downtime, which was only for routine maintenance. The iU22 has a fantastic workflow; when we initially got our machines, the learning curve was speedy. The controls are intuitive and laid out strategically. All of our OB/GYN scans are of superb quality, and our expecting mothers love the fact that we can show them the face of their babies before they're born!
---
Call us for a price quote

866-222-3025
Get a Free Quote
Philips iU22
Included in the price

90 Day Warranty
with extended warranty options
Looking to sell this device?
Get a Free Quote for Philips iU22
I want a free price quote on the Philips iU22, send it today!

Your information is private and secure with us
Included in the price

90 Day Warranty
with extended warranty options
Looking to sell this device?
We purchased the Philips CX50 from Strata Imaging and have been very pleased with the service and equipment we received. We will keep them in mind in the future as our practice grows.
Tuan Nguyen, MD, FAAP
Pediatric Cardiologist, Kidz Cardiology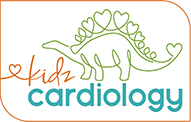 Our clients
Trust Others From Around The World
Served over 4,000 Ultrasound and C-Arm Clients since 2004