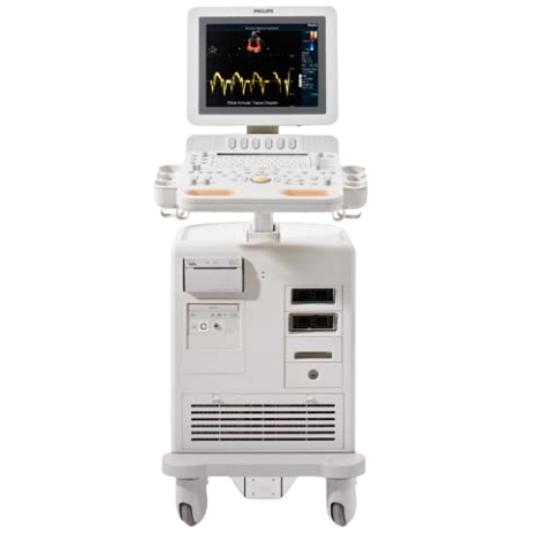 Refurbished
Philips HD7
---
Call For Customization (Software and Probe Selection)

866-222-3025
---
Included in the price

90 Day Warranty
with extended warranty options
---

Download Philips HD7 Guide User Manual

FDA Certified
Products

Factory OEM
Specifications

100%
Guarantee
Product highlights
Type
Cardiac / Shared services
Popular Configurations
Footswitch, printer, CD
The Philips HD7 is an innovative ultrasound machine specializing in the cardiac modality. It provides high-end image quality, intuitive cardiac features, and many technologies found in new Philips systems.
The Philips HD7 is designed for high-volume use and is engineered for user simplicity. It has easy walkup usability, meaning that even clinicians with limited ultrasound experience can adopt it quickly. It has grayscale and color Doppler imaging along with Tissue Harmonic Imaging, both with one button optimization.
In addition, the HD7 has an adjustable flat panel monitor, advanced imaging/quantification/measurement technologies, and proven system architecture and software. The HD7 is the diagnostic and decision-making tool of choice for many clinics worldwide.
Specifications
Applications
Cardiac, OB/GYN, Vascular, Breast, Venous, Urology, MSK, Abdominal General Imaging
Features
Anatomical M-Mode, M-Mode, DICOM, TEE, Stress Echo, DVD-R, Auto Optimization, HPRF, Speckle Reduction, Power Doppler, Color Doppler, CW Doppler, PW Doppler, Tissue Harmonics, Panoramic, B-Mode, Duplex, Triplex, Cardiac 2D Quantification (2DQ)
Frequently Asked Questions
Does the Philips HD7 have 4D imaging capabilities?
No, the Philips HD7 does not have 4D imaging.
Does the Philips HD7 have DICOM compatibility?
Yes, the Philips HD7 is compatible with DICOM.
How many probe ports does the Philips HD7 have?
The Philips HD7 has 1 active probe ports.
Similar equipment
Strata Medical's Review
Philips HD7
The Philips HD7 is a versatile shared service ultrasound machine. It is compatible with a breadth of applications, ranging from cardiac, OB/GYN, anesthesia, pediatrics, urology, emergency medicine, and more. Even though this is an older used or refurbished machine, it doesn't compromise performance.
---
Call us for a price quote

866-222-3025
Get a Free Quote
Philips HD7
Included in the price

90 Day Warranty
with extended warranty options
Looking to sell this device?
Get a Free Quote for Philips HD7
I want a free price quote on the Philips HD7, send it today!

Your information is private and secure with us
Included in the price

90 Day Warranty
with extended warranty options
Looking to sell this device?
We purchased the Philips CX50 from Strata Imaging and have been very pleased with the service and equipment we received. We will keep them in mind in the future as our practice grows.
Tuan Nguyen, MD, FAAP
Pediatric Cardiologist, Kidz Cardiology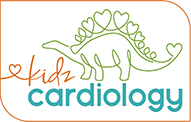 Our clients
Trust Others From Around The World
Served over 4,000 Ultrasound and C-Arm Clients since 2004