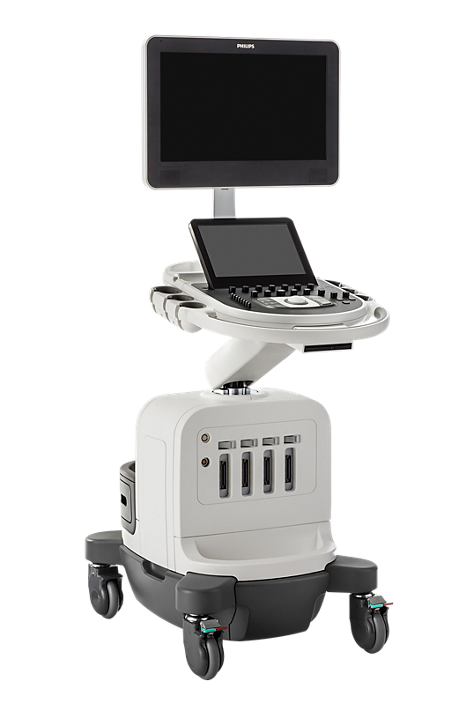 Refurbished
Philips Affiniti 50
---
Call For Customization (Software and Probe Selection)

866-222-3025
---
Included in the price

90 Day Warranty
with extended warranty options
---

Download Philips Affiniti 50 Guide User Manual

FDA Certified
Products

Factory OEM
Specifications

100%
Guarantee
Product highlights
Type
OB-GYN / Shared services / Versatile
The Philips Affiniti 50 is an excellent midrange shared service ultrasound machine that keeps the budget in mind. It's based on Philips premium EPIQ machines but at a lower cost while retaining many outstanding features. The Affiniti 50 is designed with balance in mind, providing advanced functionality in an ergonomic package that allows fast diagnostics on all types of patients. It has an intuitive workflow, and fantastic image quality precisely engineered to provide leading patient care.
The Philips Affiniti 50 offers leading imaging technologies for OB/GYN with FlexVue and Orthogonal view, which improves users' diagnostic confidence and improves their workflow. The Affiniti 50 also incorporates Philips Anatomical Intelligence (AI) Breast, an integrated solution for whole breast ultrasounds.
Specifications
Applications
Cardiac, OB/GYN, Vascular, MSK, Urology, Emergency medicine, Portable, 4D
Features
M-Mode, Anatomical M-Mode, B doppler, M doppler, B doppler, PW doppler, CW doppler, Colorflow, TSP, AutoSCAN, Tissue harmonics, PureWave crystal transducers, Panoramic imaging, CEUS, AIUS, DICOM 3.1
Frequently Asked Questions
What is the MaxVue high definition display?
The MaxVue HD display provides 2D, 3D, and 4D images in ultra-high resolution with outstanding visualization. It has over 1 million additional pixels compared to a 4:3 display which optimizes ultrasound viewing and provides nearly 40% more viewing area.
What is the TruVue feature of the Philips Affiniti 50?
The TruVue feature is an advanced 3D ultrasound visualization that uses an internal light source to allow clinicians to manipulate light and shadow to produce lifelike 3D images.
What types of ultrasound probes are available with the Philips Affiniti 50?
The Affiniti 50 has a variety of different probes available for most applications. The most common convex probe is the C6-2 model, while the most common cardiac probe is model S4-2. For MSK, vascular, and other applications, the L12-4 linear probe is more commonly used.
Strata Medical's Review
Philips Affiniti 50
The Philips Affiniti 50 ultrasound system has beauty and brains. It has a fantastic, easy-to-use user-interface and required almost no training for our technicians and clinicians to get up to speed. With the awesome auto-doppler feature, we can save time by not adjusting so many controls allowing us to scan more patients. Since it works with all of the other Philips ultrasound probes we already have, we can easily scan patients of all sizes. Lastly, it is effortless to move and quiet; there's no thuds or screeching while we wheel the Affiniti 50 past rooms with sleeping patients.
---
Call us for a price quote

866-222-3025
Get a Free Quote
Philips Affiniti 50
Included in the price

90 Day Warranty
with extended warranty options
Looking to sell this device?
Get a Free Quote for Philips Affiniti 50
I want a free price quote on the Philips Affiniti 50, send it today!

Your information is private and secure with us
Included in the price

90 Day Warranty
with extended warranty options
Looking to sell this device?
We purchased the Philips CX50 from Strata Imaging and have been very pleased with the service and equipment we received. We will keep them in mind in the future as our practice grows.
Tuan Nguyen, MD, FAAP
Pediatric Cardiologist, Kidz Cardiology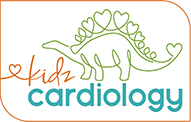 Our clients
Trust Others From Around The World
Served over 4,000 Ultrasound and C-Arm Clients since 2004