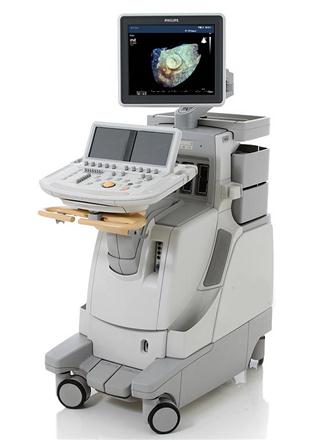 Refurbished
Philips iE33
---
Call For Customization (Software and Probe Selection)

866-222-3025
---
Included in the price

90 Day Warranty
with extended warranty options
---

Download Philips iE33 Guide User Manual

FDA Certified
Products

Factory OEM
Specifications

100%
Guarantee
Product highlights
Type
Cardiac / Shared services / Versatile
Popular Configurations
L9-3, C5-1, X5-1, X3-1
The Philips iE33 is an excellent machine that provides fantastic workflow, premium results, and technology, all at a lower cost than newer machines. The Philips Epiq 7 is the iE33's replacement for those looking for a newer machine. The Philips iE33 was an unmatched cardiovascular ultrasound machine when it was launched in 2004. It is no longer manufactured; however, it still serves as one of the best cardiac machines to this day. It has 4D TEE compatibility, single crystal probe technology, live 3D imaging, color doppler, and quantitative stress echo- all of which address cardiovascular needs efficiently.
Specifications
Applications
Cardiac, Vascular, MSK
Features
M-Mode, Color doppler, CW doppler, Pw doppler, Tissue doppler, Power doppler
Frequently Asked Questions
What is the xMatrix ultrasound transducer on the Philips iE33?
The xMatrix ultrasound transducers provide capabilities of viewing two planes simultaneously in real-time. It also provides 4D imaging.
What is QLAB quantification on Philips iE33?
QLAB is a package of software enhancements specifically designed for cardiovascular modalities. QLAB boosts workflow, efficiency, and diagnostic confidence in vascular and cardiac exams.
Does the Philips iE33 work in OB/GYN applications?
No. However, a physically similar Philips ultrasound machine, Philips iU22 is designed specifically for OB-GYN applications.
Similar equipment
Strata Medical's Review
Philips iE33
The Philips iE33 is the perfect ultrasound machine for our cardiology practice. It is incredibly efficient, easy to use, and it provides fantastic image quality. The iE33 includes all the advanced cardiology features we need and has three probe ports for easy switching between transducers. We especially like the PureWave xMATRIX probes that are perfect for viewing two planes simultaneously- and they provide excellent 4D imaging.
---
Call us for a price quote

866-222-3025
Get a Free Quote
Philips iE33
Included in the price

90 Day Warranty
with extended warranty options
Looking to sell this device?
Get a Free Quote for Philips iE33
I want a free price quote on the Philips iE33, send it today!

Your information is private and secure with us
Included in the price

90 Day Warranty
with extended warranty options
Looking to sell this device?
We purchased the Philips CX50 from Strata Imaging and have been very pleased with the service and equipment we received. We will keep them in mind in the future as our practice grows.
Tuan Nguyen, MD, FAAP
Pediatric Cardiologist, Kidz Cardiology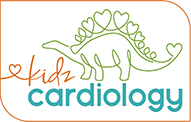 Our clients
Trust Others From Around The World
Served over 4,000 Ultrasound and C-Arm Clients since 2004