Orthopedic Ultrasound Machines Buyers Guide

Orthopedic ultrasound machines are essential tools for radiologists, orthopedic surgeons, and trauma surgeons. Advances in technologies for transducers and orthopedic ultrasounds make these machines easier to use, more accurate, and more versatile every year. You can choose from many brands and models, but the best machine depends on your patients' needs. Continue reading to learn about the typical features of an orthopedic ultrasound machine and the best models for organizations with different budgets.
| | | | |
| --- | --- | --- | --- |
| Ultrasound Machine:  | Biosound Esaote My Lab FIVE | Chison EBit 50 | SonoSite Edge II |
| Ranking | Best premium orthopedic ultrasound machine | Best portable orthopedic ultrasound machine with touchscreen | Best budget orthopedic ultrasound machine |
| Price Range | $10,000-$25,000 | $9,000-$12,000 | $14,000-$16,000 |
| 3D/4D Imaging | Yes | Yes | No |
| Monitor Size  | 15" | 15" | 12.1" |
| Image Quality | 1024×768 resolution | 1024×768 resolution | 1024×768 resolution |
| Controls | Knobs, buttons, and trackball | Knobs, buttons, trackball, and touchscreen | Knobs and buttons |
| Battery Life | 1 hour | 1.5 hours | 2 hours |
| Workflow Features: | Tissue enhancement imaging (TEI), XView, CMM, MView, ergonomic keyboard | Compound Imaging, Speckle Reduction Imaging, AutoIMT, Automatic Image Optimization, fully customizable, 2-active probe ports | DirectClear Technology, dual imaging, duplex imaging, dynamic range/gain, remappable controls, soft keys for advanced features |
| Orthopedic Features: | Tissue Enhancement Imaging (TEI), Tp-View, QIMT – Quality Intima Media Thickness, CnTI (Contrast Tissue Enhanced Imaging) | Auto Optimization, Needle Visualization, i-Image(Intelligent image optimization) | High color sensitivity for visualization of nerves and vessels, needle visualization |
| What sets it apart: | Wide selection of probes and many diagnostic tools for orthopedics | Unparalleled image quality, removal battery for fast swap and recharge, easy to carry built-in handle | Quick boot time < 25 seconds, ruggedness, armored cables, fast booting time |
The Most Common Features of an Orthopedic Ultrasound Machine
Orthopedic ultrasound can help medical professionals diagnose dislocated joints, sprains, inflammation, torn tendons, and many other problems. They're useful during joint replacements, and they're easier and less expensive to perform than MRIs and other scans. Doctors often use them to guide needles for administering pain relief or draining excess fluid. Many sports medicine professionals use portable orthopedic ultrasound machines they can bring to athletes. Doctors can also keep orthopedic ultrasounds in exam rooms and use them quickly and efficiently when needed.
Color Doppler imaging helps doctors diagnose inflammation by showing the amount of blood flow in different tissues. They might also use contrast agents to enhance visibility. Three-dimensional (3D) imaging provides detailed views, while you can see how patients' bones and joints move with 4D imaging or live video.
The Fujifilm SonoSite Edge II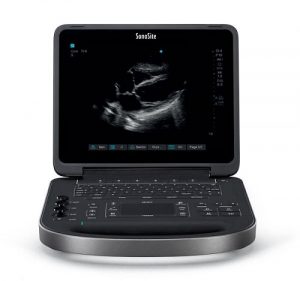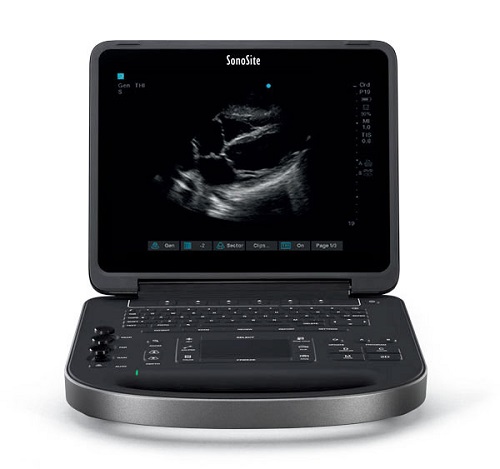 The SonoSite Edge II is the best orthopedic ultrasound machine for organizations on a budget. It usually costs between $14,000 and $16,000, and you can control it with convenient buttons and knobs. These controls are remappable, so you can choose easy shortcuts for the functions you use most frequently. The probes have optional armored cables to protect them from common accidents like being rolled over, twisted, or stepped on. You can attach this ultrasound machine to a cart or stand, or you can use it as a portable, hand-held device.
After you turn on the SonoSite Edge II, it only takes about 25 seconds to boot up and be ready to start scanning. Dual imaging lets you use the same transducer to examine tissues at different levels, and duplex imaging uses a combination of Doppler and B-mode ultrasound. B-mode provides a clear two-dimensional image, and Doppler measures the velocity and direction of blood flow. Other standard features include:
A 12.1-inch LCD monitor with 1024 x 768 resolution and an anti-reflective coating to eliminate glare
A two-hour battery life
DirectClear transducer technology to increase penetration, contrast resolution, and viewing angles
Dynamic range and gain settings for improving visibility by adjusting brightness and contrast
High color sensitivity for needle visualization and detecting nerves and blood vessels
The Chison EBit 50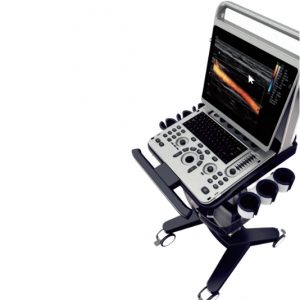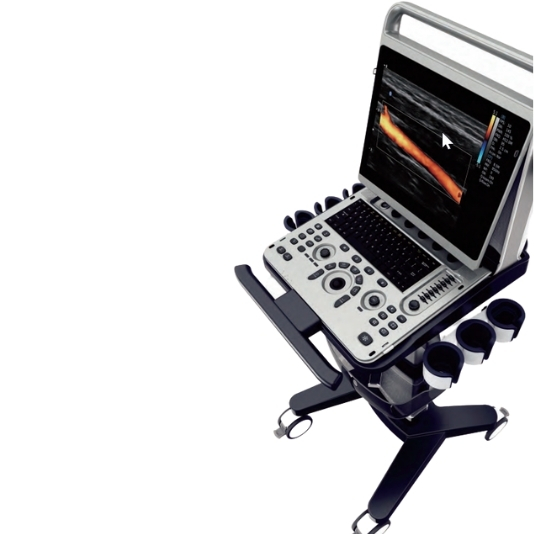 The Chison EBit 50 is the best portable orthopedic ultrasound machine, and it usually costs between $9,000 and $12,000. Compound imaging combines pictures from different angles for a clearer view, and automatic image optimization selects settings like depth and frequency automatically, reducing the keystrokes needed for an exam. The battery is easy to remove, replace, and recharge, and the built-in handle makes the Chison EBit 50 easy to carry. With this model, you'll get:
A touch screen, trackball, knobs, and buttons
3D and 4D imaging
A 15-inch LED monitor with 1024 x 768 resolution
A 1.5-hour battery life
Speckle reduction imaging
Two active probe ports
AutoIMT to calculate the thickness of blood vessels and other tissues
The Biosound Esaote My Lab FIVE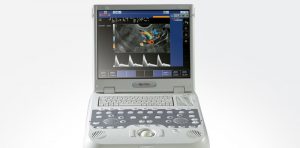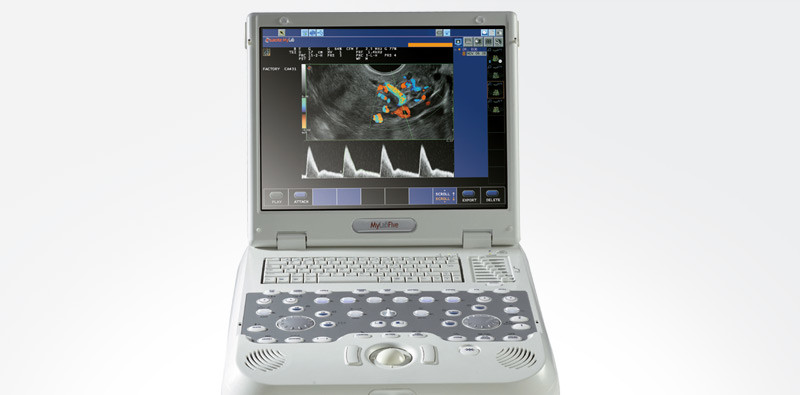 The Biosound Esaote My Lab FIVE is the best premium orthopedic ultrasound machine, and it usually costs $10,000 to $25,000. It comes with tissue enhancement imaging (TEI) software that enhances the differences between tissue types and can be used with a contrast agent. Place this device on a cart, or choose the portable version with a convenient carrying handle. The Biosound Esaote My Lab FIVE is suitable for cardiology, OB/GYN, and other applications in addition to orthopedics. It has a wide selection of probes and diagnostic tools.
Compass M Mode (CMM) provides a processing line doctors can orient to get useful images even when patients aren't in ideal positions. This motion mode offers a still image and color-codes the parts that move most. M-View combines standard and steered ultrasound imaging, letting you adjust the beam by moving the probe or using the control panel. This device also includes:
A 15-inch LCD monitor with 1024 x 768 resolution
Knobs, buttons, and a trackball
A one-hour battery life
XView speckle reduction
Automatic image optimization
An ergonomic keyboard
Tp-View for an enlarged field of view with linear array transducers
Quality intima-media thickness (QIMT) to measure blood vessel thickness and help diagnose atherosclerosis
More Options From Strata
At Strata Imaging, we can help you find an excellent orthopedic ultrasound device to meet your practice's needs. You can select a brand-new model or a refurbished machine. Contact us for more information about the orthopedic ultrasounds we have available.
Additional Options From Strata Imaging
At Strata Imaging, we offer an extensive inventory of these musculoskeletal ultrasound machines and more. You can get a refurbished device or a brand-new model you can use to diagnose and treat patients. Contact us to learn more about the MSK ultrasound machines we have available.
Contact for Price Quote
Discover Ultrasound from Strata Imaging
If you are in need of an affordable option and are looking to save 30-60% over new OEM prices then allow our knowledgeable customer service and expert team to assist you in developing a solution that fits your requirements.
We offer solutions with a 100% satisfaction guarantee, ensuring you receive the best value for your investment.
Strata Imaging's Guarantee

FDA Certified Products

Factory OEM Specifications

100% Guarantee
Our clients
Trust Others From Around The World
Served over 4,000 Ultrasound and C-Arm Clients since 2004