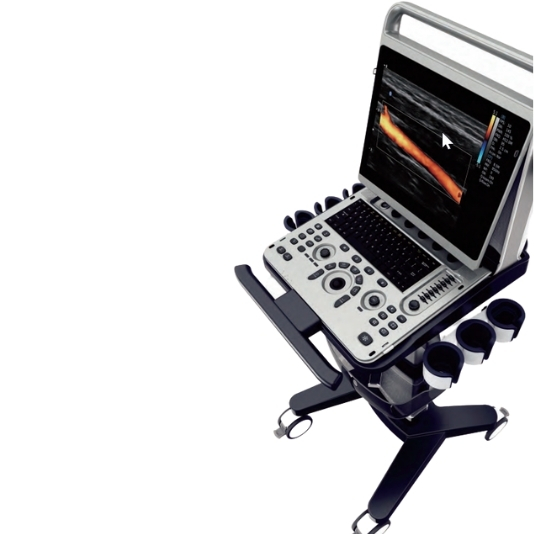 Refurbished
Chison EBit 50
---
Call For Customization (Software and Probe Selection)

866-222-3025
---
Included in the price

90 Day Warranty
with extended warranty options
---

Download Chison EBit 50 Guide User Manual

FDA Certified
Products

Factory OEM
Specifications

100%
Guarantee
Product highlights
Type
Cardiac / Trauma / Orthopedic
Popular Configurations
Theft-proof lock, accessory box
The Chison EBit 50 is a versatile, laptop-style ultrasound machine with excellent image quality. It is designed for general imaging with outstanding performance in vascular, small parts, MSK, anesthesia, OB/GYN, and urology applications.
The Ebit 50 comes standard with superb features, such as Auto IMT, which automatically traces the intima. Additional features include Q-image (image enhancement technology), Super Needle (needle visualization), and FHI harmonic imaging technology.
Chison's Q-beam technology is included on the EBit 50. Q-beam is quad-beam technology used in ultrasound signal receiving; it doubles the volumes of signals received, which provides better image clarity and more accurate images.
The Chison EBit 50 looks similar to the more expensive Chison Ebit 60 but lacks all of the advanced cardiac features.
Specifications
Applications
Cardiac, Emergency Medicine, Vascular, Small Parts, Pediatric, Urology, OB/GYN
Features
Auto IMT, DICOM, PD, DPD, Chroma B/M/PW, FHI, Q-Flow, Q-Image, SRA, FHI
Frequently Asked Questions
How many probe ports does the Chison Ebit 50 ultrasound machine have?
The Chison Ebit 50 has two active probe ports.
What size is the Chison Ebit 50's screen?
The Chison Ebit 50 has a 15" high resolution LED screen.
What is Superneedle on the Chison Ebit 50
The Superneedle feature on the Chison Ebit 50 is used for needle visualization in needle placement procedures.
Similar equipment
Strata Medical's Review
Chison EBit 50
The Chison Ebit 50 is the perfect portable, lightweight ultrasound machine for various point-of-care applications. It is easy to transport to the patient bedside and has simple and fast diagnostic capabilities. Additionally, it has two active probes ports which allow for a quick probe transition and better focus on the patient. If you're looking for a versatile and user-friendly portable ultrasound machine with general imaging, the Ebit 50 is right for you!
---
Call us for a price quote

866-222-3025
Get a Free Quote
Chison EBit 50
Included in the price

90 Day Warranty
with extended warranty options
Looking to sell this device?
Get a Free Quote for Chison EBit 50
I want a free price quote on the Chison EBit 50, send it today!

Your information is private and secure with us
Included in the price

90 Day Warranty
with extended warranty options
Looking to sell this device?
We purchased the Philips CX50 from Strata Imaging and have been very pleased with the service and equipment we received. We will keep them in mind in the future as our practice grows.
Tuan Nguyen, MD, FAAP
Pediatric Cardiologist, Kidz Cardiology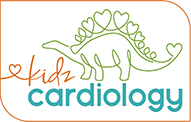 Our clients
Trust Others From Around The World
Served over 4,000 Ultrasound and C-Arm Clients since 2004