New
Chison SonoEye P1
---
Call For Customization (Software and Probe Selection)

866-222-3025
---
Included in the price

90 Day Warranty
with extended warranty options
---

Download Chison SonoEye P1 Guide User Manual

FDA Certified
Products

Factory OEM
Specifications

100%
Guarantee
Product highlights
The Chison SonoEye P1 may look like a standard ultrasound probe initially; however, it is more than meets the eye. When paired with compatible Android smartphones or tablets, it is a fully functioning portable ultrasound machine. The SonoEye P1 is ideal for quick-use applications like emergency rooms and diagnostic confirmation. It has a compact 30 mm linear ultrasound device with a 9.0 Mhz frequency and a weight of only 100 grams (0.25 lbs). The SonoEye P1 is capable of B mode (2D ultrasound mode), M mode (motion mode), PW mode (pulsed-wave doppler mode), and color mode. It is a fully waterproof device and is as easy to operate as a smartphone. Its small portable size and ease-of-use make it a perfect choice for the applications designed for vascular, nerve, lung, small parts, emergency medicine (EM), MSK, and needle guide procedures.
The SonoEye P1 comes standard with a connecting cable and one user license to the SonoEye application for Android devices (Android devices sold separately. Check the Chison SonoEye P1 datasheet for recommended devices).
Specifications
Applications
MSK, Vascular, Emergency medicine, Portable
Features
M-Mode, B-Mode, Color Mode, PW auto trace, QR scan, Light, Wireless, Waterproof, 7.5Mhz, 30mm
Frequently Asked Questions
Is the Chison SonoEye P1 capable of barcode scanning?
Yes, the Chison SonoEye P1 has bacode and QR scanning capabilities. It can automatically create patient IDs or MRNs and open features according to the barcode.
How does PW auto trace feature work on the SonoEye P1?
The PW auto trace feature Chison SonoEye P1 works with a one-touch doppler setting to begin automatic detection and recording of the measurement.
Can the SonoEye P1 work with Apple devices like the iPad and iPhone?
No, the SonoEye P1 only works with Android smartphones and tablets.
Does the Chison SonoEye P1 have DICOM capabilities?
No, the SonoEye P1 is not DICOM capable. However, you can easily save and send reports, still images, and cine loops through any messaging application on the Android device such as email, cloud storage, etc.
Strata Medical's Review
Chison SonoEye P1
"In all my years in emergency medicine, the SonoEye P1 has been the fastest and easiest to use portable ultrasound machine. It is quick to use, has minimal complicated buttons and controls, and automatically scans to correct depth for quick analysis of critical patients. It is great for diagnosing musculoskeletal injuries on the fly, which is essential in getting the correct care to patients. The Chison unit works seamlessly with all the medical Android tablets we have, and it allows us to easily upload reports and images to our servers through the export features. Chison's compatibility with the mobile app and Android devices is ingenious and will keep us coming back for our future ultrasound equipment needs." Mera McKinley, RN
---
Call us for a price quote

866-222-3025
Get a Free Quote
Chison SonoEye P1
Included in the price

90 Day Warranty
with extended warranty options
Looking to sell this device?
Get a Free Quote for Chison SonoEye P1
I want a free price quote on the Chison SonoEye P1, send it today!

Your information is private and secure with us
Included in the price

90 Day Warranty
with extended warranty options
Looking to sell this device?
We purchased the Philips CX50 from Strata Imaging and have been very pleased with the service and equipment we received. We will keep them in mind in the future as our practice grows.
Tuan Nguyen, MD, FAAP
Pediatric Cardiologist, Kidz Cardiology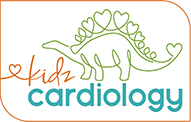 Our clients
Trust Others From Around The World
Served over 4,000 Ultrasound and C-Arm Clients since 2004