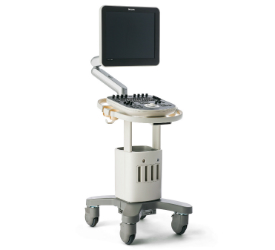 Refurbished
Philips ClearVue 650
---
Call For Customization (Software and Probe Selection)

866-222-3025
---
Included in the price

90 Day Warranty
with extended warranty options
---

Download Philips ClearVue 650 Guide User Manual

FDA Certified
Products

Factory OEM
Specifications

100%
Guarantee
Product highlights
Type
OB-GYN / Shared services / Versatile
Popular Configurations
C9-4V, C5-2, V6-2
The Philips ClearVue 650 is the most feature-rich model of the Philips ClearVue Series. It's a midrange shared service portable ultrasound machine that has 4D OB/GYN capabilities. Compared to the ClearVue 550, the ClearVue 650 has 4D imaging as a standard feature and has two volume transducers. Compared side-by-side, the ClearVue 650 and ClearVue 550 look identical.
Early models of the ClearVue 550 had a smaller 17" screen, but versions 3.0 and later have the same 19" display as the ClearVue 650. The Philips ClearVue 650's live 4D obstetric imaging makes it an excellent option for OB/GYN applications. It also includes advanced features like tissue harmonic imaging, XRES, SonoCT, and a high-definition, high-contrast display that shows excellent details. The ClearVue 650 is easy to maneuver, making it well suited for use as a shared-service device
Specifications
Applications
Cardiac, OB/GYN, Vascular, MSK, Urology, Veterinary, 4D
Features
M-Mode, Anatomical M-Mode, Color doppler, PW doppler, CW doppler, Tissue doppler, DICOM 3.1, Tissue harmonic imaging, Speckle reduction, Compound imaging, Panoramic imaging, General imaging, Stress Echo, Auto image opt ( B mode), Auto NT measurement, Scan assistant, 3D/4D
Frequently Asked Questions
"
What is the difference between the Philips ClearVue 650 and the ClearVue 550?
The main differences between the ClearVue 550 and the ClearVue 650 is that the 650 has two volume transducers and 4D imaging as a standard feature. Additionally, early ClearVue 550 models, versions lower than 3.0 have a smaller display of 17" compared to the ClearVue 650's 19" screen. Versions 3.0 and higher both have 19" displays.
Does 4D imaging come standard on the ClearVue 650?
Yes, 4D obstetric imaging comes standard on Philips ClearVue 650 andis a great choice for OB/GYN. It includes other features that make it useful as a shared service ultrasound machine too.
What is TDI on the Philips ClearVue 650?
TDI is tissue doppler imaging and is a useful feature in cardiac applications. It maps tissue to evaluate wall motion and cardiac function.
"
Similar equipment
Strata Medical's Review
Philips ClearVue 650
Our OB/GYN office upgraded to 2 Philips ClearVue 650s a few years back, and because of its precision and speed, we improved our patient volume by over 10%. The ClearVue 650 is loved by our expecting mothers, too- they always leave with a big smile after we show them a 3D image of their baby's faces. The auto face reveal provides an outstanding, lifelike representation of the baby's face in tremendous clarity and resolution. The fetal face reveal features, 3D/4D exam capabilities, ergonomics, and intuitive/efficient workflows make ClearVue 650 the top ultrasound machine we've ever used.
---
Call us for a price quote

866-222-3025
Get a Free Quote
Philips ClearVue 650
Included in the price

90 Day Warranty
with extended warranty options
Looking to sell this device?
Get a Free Quote for Philips ClearVue 650
I want a free price quote on the Philips ClearVue 650, send it today!

Your information is private and secure with us
Included in the price

90 Day Warranty
with extended warranty options
Looking to sell this device?
We purchased the Philips CX50 from Strata Imaging and have been very pleased with the service and equipment we received. We will keep them in mind in the future as our practice grows.
Tuan Nguyen, MD, FAAP
Pediatric Cardiologist, Kidz Cardiology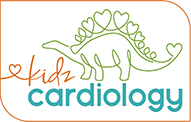 Our clients
Trust Others From Around The World
Served over 4,000 Ultrasound and C-Arm Clients since 2004