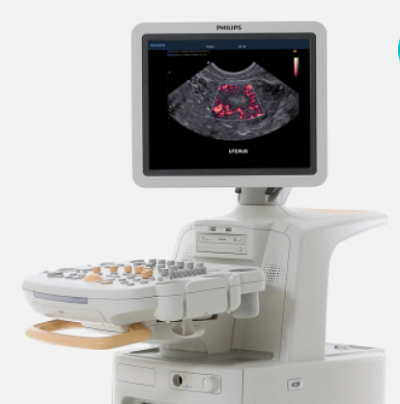 Refurbished
Philips HD9
---
Call For Customization (Software and Probe Selection)

866-222-3025
---
Included in the price

90 Day Warranty
with extended warranty options
---

Download Philips HD9 Guide User Manual

FDA Certified
Products

Factory OEM
Specifications

100%
Guarantee
Product highlights
Type
OB-GYN / Shared services / Versatile
Popular Configurations
C6-3, L12-3, S4-2
The Philips HD9 is a budget-friendly ultrasound machine with technology and features that meet the needs of all women's health applications. It has 3D and 4D imaging capabilities and amazing image quality, making it ideal for OB/GYN clinics.
The HD9 boasts many OB/GYN centric features, including live 4D imaging, breast elastography (for relative tissue stiffness), Trimester-optimized STIC (Spatio-Temporal Image Correlation) for evaluating fetal heart function, and TSI (Tissue Specific Imaging).
Simplicity and ease of use are at the core of the Philips HD9's architecture. From its user inputs to its workflow and technologies, the HD9 is one of the simplest machines on the market. Plus, its clinical performance, image quality, and superb optimization features lead to confident diagnoses.
Specifications
Applications
OB/GYN, MSK, Urology, Vascular, 4D
Features
M-Mode, Anatomical M-Mode, Color doppler, PW doppler, SCW doppler, Tissue doppler, Tissue harmonic imaging, Spatial compounding, Speckle reduction, Auto image, Auto NT measurement, Auto IMT
Frequently Asked Questions
What is Tissue Specific Imaging (TSI) on the Philips HD9?
Tissue specific imaging, or TSI, quickly provides excellent image quality for specific ultrasound probes. With no time wasted, the HD9 optimizes the system for best performance.
What is quad view on the Philips HD9?
Quad view displays four structures simultaneously on the screen, allowing for easy review and analysis from multiple angles.
Does the Philips HD9 have 4D imaging capabilities?
Yes, the Philips HD9 has both 3D and 4D imaging capabilities.
Similar equipment
Strata Medical's Review
Philips HD9
The Philips HD9 ultrasound machine is an excellent choice for OB/GYN clinics on a budget. Its low cost but includes many OB/GYN staples like STIC, 4D imaging, quick keys for fetal biometry, Quad View, iSCAN, and much more. The HD9 also has a great workflow that allows for greater patient throughput.
---
Call us for a price quote

866-222-3025
Get a Free Quote
Philips HD9
Included in the price

90 Day Warranty
with extended warranty options
Looking to sell this device?
Get a Free Quote for Philips HD9
I want a free price quote on the Philips HD9, send it today!

Your information is private and secure with us
Included in the price

90 Day Warranty
with extended warranty options
Looking to sell this device?
We purchased the Philips CX50 from Strata Imaging and have been very pleased with the service and equipment we received. We will keep them in mind in the future as our practice grows.
Tuan Nguyen, MD, FAAP
Pediatric Cardiologist, Kidz Cardiology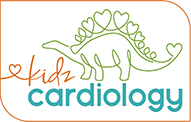 Our clients
Trust Others From Around The World
Served over 4,000 Ultrasound and C-Arm Clients since 2004