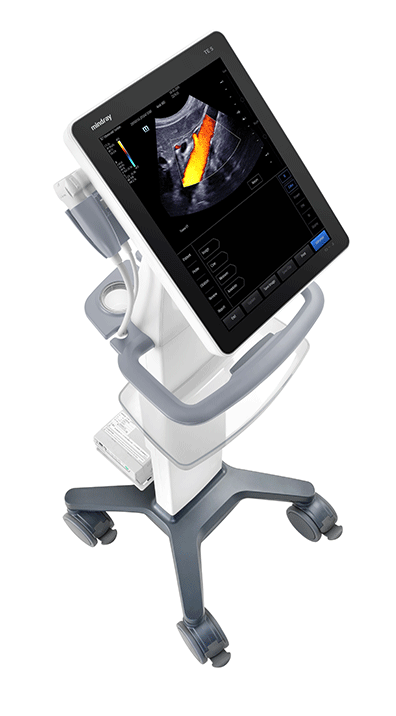 Refurbished
Mindray TE5
---
Call For Customization (Software and Probe Selection)

866-222-3025
---
Included in the price

90 Day Warranty
with extended warranty options

FDA Certified
Products

Factory OEM
Specifications

100%
Guarantee
Product highlights
Type
Touchscreen, 2-hour battery
Popular Configurations
Cart, retractable cable, desktop stand
The Mindray TE5 is a modern ultrasound machine with a large (15-inch) touchscreen interface. It operates through intuitive gesture controls like an iPad or tablet computer. Since it has no physical keys, it is much easier to sterilize and keep clean.
The TE5 is designed with fast-paced clinics and emergency medicine in mind. Staff can easily transport it between patient rooms and get it up and running quickly with its 3-second boot time. Plus, it features a robust battery that provides more than 2-hours of real-time scanning and built-in Wi-Fi.
The Mindray TE5 also features a one-of-a-kind retractable cord design to prevent wheel compaction and a smart and simple interface that optimizes procedure efficiency. Its Smart Track workflow automatically optimizes Doppler scans, eliminating time-consuming adjustment steps.
Specifications
Applications
Abdominal, Emergency Medicine, General Imaging, MSK, Urology, OB/GYN, Pediatrics, Small Parts, Vascular
Features
15-inch touchscreen display, 3-second boot time, 2-hour battery, 3 probe ports, Wi-Fi, retractable power cable, touch controls, eSpacial Navi, iNeedle+, iVocal, Smart Track, MedTouch, iScanHelper,
Frequently Asked Questions
What is the gesture-based workflow on the Mindray TE5?
The gesture-based workflow works similar to gesture controls on a smartphone or tablet. It allows clinicians to optimize scans and procedures.
What is iZoom on the Mindray TE5?
The iZoom on the Mindray TE5 feature enables clinicians to ultrasound scans in full screen by providing a large display area.
Does the Mindray TE5 detach from the cart?
Yes, you can detach the Mindray TE5 from its cart and wall mount or use its desktop stand.
Similar equipment
Strata Medical's Review
Mindray TE5
The Mindray TE5 is one of the most unique ultrasound machines in our facility– and we mean that in a good way. It's easy to move around, which is ideal for our anesthetists who travel between patient rooms frequently. Plus, it has fantastic performance, it is easy to disinfect, and it has an efficient workflow.
---
Call us for a price quote

866-222-3025
Get a Free Quote
Mindray TE5
Included in the price

90 Day Warranty
with extended warranty options
Looking to sell this device?
Get a Free Quote for Mindray TE5
I want a free price quote on the Mindray TE5, send it today!

Your information is private and secure with us
Included in the price

90 Day Warranty
with extended warranty options
Looking to sell this device?
We purchased the Philips CX50 from Strata Imaging and have been very pleased with the service and equipment we received. We will keep them in mind in the future as our practice grows.
Tuan Nguyen, MD, FAAP
Pediatric Cardiologist, Kidz Cardiology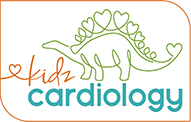 Our clients
Trust Others From Around The World
Served over 4,000 Ultrasound and C-Arm Clients since 2004