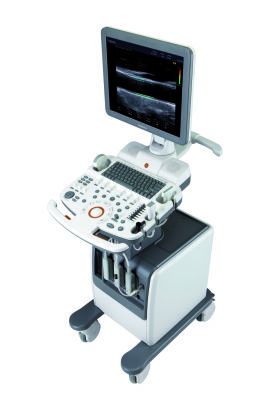 Refurbished
Samsung Medison SonoAce R7
---
Call For Customization (Software and Probe Selection)

866-222-3025
---
Included in the price

90 Day Warranty
with extended warranty options
---

Download Samsung Medison SonoAce R7 Guide User Manual

FDA Certified
Products

Factory OEM
Specifications

100%
Guarantee
Product highlights
Type
OB-GYN / Shared services / Versatile
Popular Configurations
C2-8, L5-12/40, C2-8, ER4-9
The Samsung Medison SonoAce R7 is a budget-friendly ultrasound machine focused on women's health. It was originally known as the Medison SonoAce R7 until Samsung bought out Medison. Samsung continues to manufacture the SonoAce R7 with various improvements. It has a 19-inch HD monitor and includes Samsung technologies such as Spatial Compounding Image (SCI), Auto IMT, 3D XI, e-Motion Marker, strain, stress echo, and ElastoScan.
Compared to the SonoAce R5, the SonoAce R7 has notable improvements while looking physically similar. The R7 has replaced the R5 as Samsung's entry-level ultrasound machine. Besides having a larger monitor, the image quality of the R7 is much better, and it offers live 3D/4D imaging, which is not a feature of the R5. Since the SonoAce R7 has more features, it is priced slightly higher than the R5.
Specifications
Applications
OB/GYN, MSK, Urology, Vascular, 4D
Features
B-Mode, M-Mode, Anatomical M-Mode, Color doppler, Power doppler, Power angio doppler, PW doppler, CW doppler, Tissue doppler, Tissue harmonic imaging, 3D/4D, Strain and strain rate, Stress echo, Speckle reduction, Compound imaging, Auto IMT, DICOM 3.1
Frequently Asked Questions
How many ultrasound transducers can connect to the Samsung SonoAce R7?
The SonoAce R7 can connect to 4 ultrasound probes.
Is the SonoAce R7 ultrasound machine a shared service system?
The SonoAce R7 is designed for women's health. Outside of OB-GYN, the SonoAce R7 can perform in modalities such as cardiac, vascular, urology, MSK, and pediatrics. However, these applications are not the R7's strengths.
What is the difference between the Medison SonoAce R7 and the Samsung SonoAce R7?
Medison was the original manufacturer of the SonoAce R7 starting in 2010. After the SonoAce R7 launched, Medison was purchased by Samsung. After the purchase, the SonoAce R7 started to be manufactured under the Samsung name.
Similar equipment
Strata Medical's Review
Samsung Medison SonoAce R7
With all the fantastic OB-GYN features, we expected the price of the Samsung SonoAce R7 to be more. With its amazing 4D image capabilities, we can show fetuses to their parents live. The SonoAce R7 has been working great for us and has notably improved our patients' satisfaction. We can scan them more efficiently and provide better image quality more than ever before.
---
Call us for a price quote

866-222-3025
Get a Free Quote
Samsung Medison SonoAce R7
Included in the price

90 Day Warranty
with extended warranty options
Looking to sell this device?
Get a Free Quote for Samsung Medison SonoAce R7
I want a free price quote on the Samsung Medison SonoAce R7, send it today!

Your information is private and secure with us
Included in the price

90 Day Warranty
with extended warranty options
Looking to sell this device?
We purchased the Philips CX50 from Strata Imaging and have been very pleased with the service and equipment we received. We will keep them in mind in the future as our practice grows.
Tuan Nguyen, MD, FAAP
Pediatric Cardiologist, Kidz Cardiology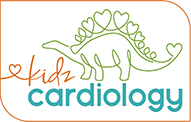 Our clients
Trust Others From Around The World
Served over 4,000 Ultrasound and C-Arm Clients since 2004