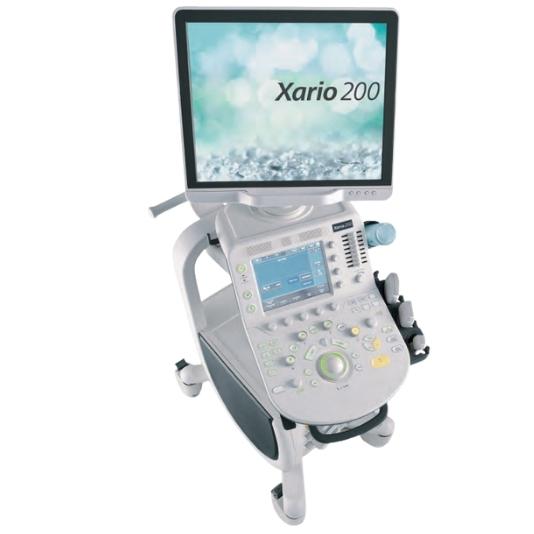 Refurbished
Toshiba Xario 200
---
Call For Customization (Software and Probe Selection)

866-222-3025
---
Included in the price

90 Day Warranty
with extended warranty options
---

Download Toshiba Xario 200 Guide User Manual

FDA Certified
Products

Factory OEM
Specifications

100%
Guarantee
Product highlights
Type
Shared services / Cardiac / OB-GYN
Popular Configurations
Cart, printer
The Canon Toshiba Xario 200 ultrasound machine provides high-end clinical tools for a wide range of ultrasound applications. This shared-service system supports advanced imaging for OB/GYN, MSK, Cardiac, Pediatrics, Vascular, Small Parts, and Urology clinical applications.
The Xario 200 is compatible with 28 ultrasound transducers to fully support these various modalities. It includes Canon's leading ApilPure+ feature, which delivers super detailed and uniform images without losing clinically significant markers. Along with this feature, the Xario 200 has a 19-inch touchscreen LCD, DVD/CD drive, 3/4D OB/GYN imaging, and various time-saving clinical tools that increase patient throughput and diagnostic confidence.
The Canon Toshiba Xario 200 shares the same platform as the Xario 100. They have the same basic configuration, but the Xario 200 includes more features like Wide View, Precision Imaging, ApliPure+, and B/W printer mounting brackets.
Specifications
Applications
OB/GYN, Cardiac, MSK, Pediatrics, Small Parts, Abdominal, Vascular, Urology, Anesthesia
Features
DICOM 3.0, 19-inch LCD, ApliPure+, 4D OB/GYN, Trackball, M-Mode, Freehand 3D, HD Live, STIC, Stress Echo, Live 3D Echo, SCW Doppler, Tissue Harmonic Imaging, Panoramic Imaging, Contrast Imaging, Spatial Compounding Imaging, Speckle Reduction (SRI), B-Mode, Doppler, Triplex Mode, Auto IMT, Gel Warmer, Auto NT, USB, Wireless LAN, DVD, CHI, Dynamic Flow, Superb Micro Vascular Imaging, Portocal Assistant, Elastography, FLEX-M, Luminance
Frequently Asked Questions
What is ApliPure+ on the Canon Toshiba Xario 200?
The Toshiba Xario 200's ApliPure+ is an enhanced feature that provides an amazing detail and uniformity in ultrasound images via software while keeping clinically significant markers.
Is the Xario 200 made by Canon or Toshiba?
Toshiba's ultrasound machine division was acquired by Canon in 2016, then rebranded as Canon in 2018. The Xario 200 was made before the change and it still bears the Toshiba name.
How many probe ports does the Toshiba Xario 200 have?
The Toshiba Xario 200 has 3 active probe ports.
Similar equipment
Strata Medical's Review
Toshiba Xario 200
A refurbished Canon Toshiba Xario 200 provides industry-leading features for a fraction of the cost of a new flagship ultrasound machine. The image quality the ApliPure provides is mind-blowing. Plus, it includes the intuitive operation that Canon/Toshiba is known for.
---
Call us for a price quote

866-222-3025
Get a Free Quote
Toshiba Xario 200
Included in the price

90 Day Warranty
with extended warranty options
Looking to sell this device?
Get a Free Quote for Toshiba Xario 200
I want a free price quote on the Toshiba Xario 200, send it today!

Your information is private and secure with us
Included in the price

90 Day Warranty
with extended warranty options
Looking to sell this device?
We purchased the Philips CX50 from Strata Imaging and have been very pleased with the service and equipment we received. We will keep them in mind in the future as our practice grows.
Tuan Nguyen, MD, FAAP
Pediatric Cardiologist, Kidz Cardiology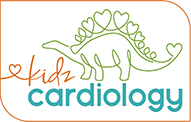 Our clients
Trust Others From Around The World
Served over 4,000 Ultrasound and C-Arm Clients since 2004