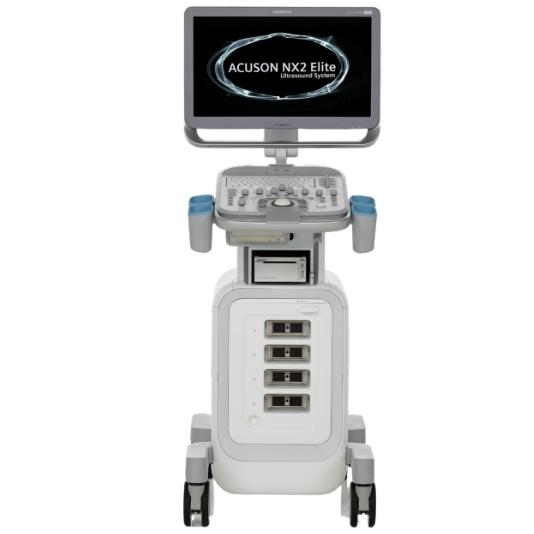 Refurbished
Siemens NX2
---
Call For Customization (Software and Probe Selection)

866-222-3025
---
Included in the price

90 Day Warranty
with extended warranty options
---

Download Siemens NX2 Guide User Manual

FDA Certified
Products

Factory OEM
Specifications

100%
Guarantee
Product highlights
Type
Shared services / Cardiac / OB-GYN
Popular Configurations
Thermal Printer, ECG, option 4th probe port
The Siemens NX2 shared service ultrasound machine is a mid-range device designed for multiple modalities. It is compatible with various transducers and has clinical features to support OB/GYN, cardiac, MSK, vascular, urology, small parts, fetal, abdominal, and transcranial applications.
It is part of Siemens' NX series and shares similarities with the higher-end NX3 model. The NX2 is lighter and more compact than the NX3 and is compatible with fewer applications. Additionally, the NX2 lacks the touchscreen the NX3 offers.
Like many other Acuson ultrasound machines in Siemens' lineup, the NX2 features intuitive workflow, the "QuickStart" feature, and customizable controls for various applications.
Specifications
Applications
OB/GYN, Abdominal, Cardiac, Vascular, Small Parts, MSK, Urology, Emergency Medicine
Features
3D/4D imaging, Color Doppler, SieScape Panoramic Imaging, HD Zoom, syngo Auto OB Measurements, Stress Echo Imaging, syngo Auto Left Heart (Auto LH) Technology, syngo Arterial Health Package (AHP), DICOM 3.0, PW Doppler, M-Mode, DVI, ECG, B/W thermal printer, Advanced SieClear Spatial Compounding, Dynamic TCE Technology, Tissue Harmonic Imaging, Continuous Wave Doppler, Pulsed Wave Doppler
Frequently Asked Questions
What size is the Siemens NX2's LCD screen?
The LCD on the Siemens NX2 is 21.5 inches.
How many probe ports does the Siemens NX2 have?
The Siemens NX2 has 3 active probe ports.
Does the Siemens NX2 support 3D and 4D imaging?
Yes, the Siemens NX2 is capable of 3D and 4D ultrasound scans.
Similar equipment
Strata Medical's Review
Siemens NX2
The Siemens NX2 is perfect for busy clinics and hospitals on the go. It supports many applications, meeting the demands of various departments. And since it is lightweight and compact, it is quick and easy to maneuver to other areas. The NX2 provides a tremendous balance of application support, features, price, and performance.
---
Call us for a price quote

866-222-3025
Get a Free Quote
Siemens NX2
Included in the price

90 Day Warranty
with extended warranty options
Looking to sell this device?
Get a Free Quote for Siemens NX2
I want a free price quote on the Siemens NX2, send it today!

Your information is private and secure with us
Included in the price

90 Day Warranty
with extended warranty options
Looking to sell this device?
We purchased the Philips CX50 from Strata Imaging and have been very pleased with the service and equipment we received. We will keep them in mind in the future as our practice grows.
Tuan Nguyen, MD, FAAP
Pediatric Cardiologist, Kidz Cardiology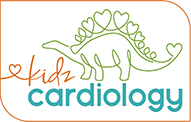 Our clients
Trust Others From Around The World
Served over 4,000 Ultrasound and C-Arm Clients since 2004