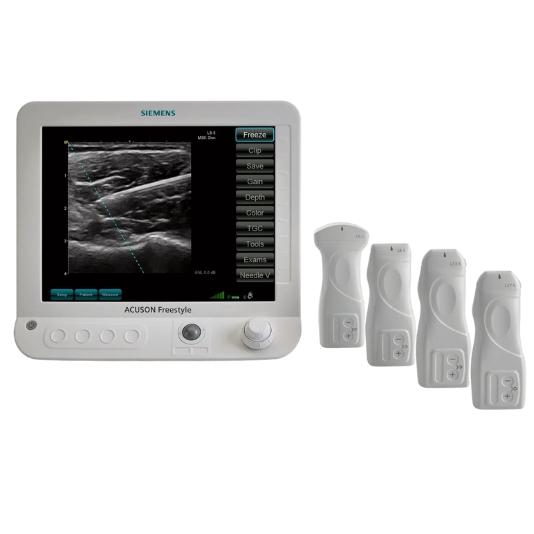 Refurbished
Siemens Freestyle
---
Call For Customization (Software and Probe Selection)

866-222-3025
---
Included in the price

90 Day Warranty
with extended warranty options
---

Download Siemens Freestyle Guide User Manual

FDA Certified
Products

Factory OEM
Specifications

100%
Guarantee
Product highlights
Type
Emergency medicine/Point of Care/OB-GYN
Popular Configurations
4 probe package
The Siemens Acuson Freestyle is the world's first wireless ultrasound machine. It is a portable tablet-style ultrasound machine with cable-free probes. It is designed for emergency medicine and point of care applications.
The Freestyle has customized configurations that provide smooth workflow automation, fast access to scanning, and clearer visualizations. Its Pixelformer image processing architecture adds powerful computational focusing, delivering a high resolution, crystal clear rendering of the entire scanning area.
The Freestyle pairs with four wireless Acuson transducers, both curved and linear types. The transducers can be used up to 10 feet away from the system and contain removable batteries that last 1.5 hours of continuous scanning.
Specifications
Applications
Point of care, OB/GYN, Abdominal, Small parts, Vascular, MSK
Features
Spatial Compounding, DICOM, Color Doppler, needle visualization
Frequently Asked Questions
What size is the Siemens Freestyle's LED screen?
The LED screen on the Siemens Freestyle is 15 inches.
What is the boot up time of the Siemens Acuson Freestyle?
The Siemens Acuson Freestyle boots up in about 60 seconds.
How long does the Siemens Freestyle ultrasound machine's battery last?
The Siemens Freestyle battery lasts about 1.5 hours.
Similar equipment
Strata Medical's Review
Siemens Freestyle
The Siemens Freestyle ultrasound machine is unlike any ultrasound system we've laid our hands-on. It is unobtrusive, easy to use, and has a customizable workflow that makes it even better. Plus, you can fully immerse the transducer probes and batteries in liquid for deep, thorough cleaning.
---
Call us for a price quote

866-222-3025
Get a Free Quote
Siemens Freestyle
Included in the price

90 Day Warranty
with extended warranty options
Looking to sell this device?
Get a Free Quote for Siemens Freestyle
I want a free price quote on the Siemens Freestyle, send it today!

Your information is private and secure with us
Included in the price

90 Day Warranty
with extended warranty options
Looking to sell this device?
We purchased the Philips CX50 from Strata Imaging and have been very pleased with the service and equipment we received. We will keep them in mind in the future as our practice grows.
Tuan Nguyen, MD, FAAP
Pediatric Cardiologist, Kidz Cardiology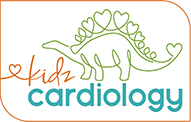 Our clients
Trust Others From Around The World
Served over 4,000 Ultrasound and C-Arm Clients since 2004