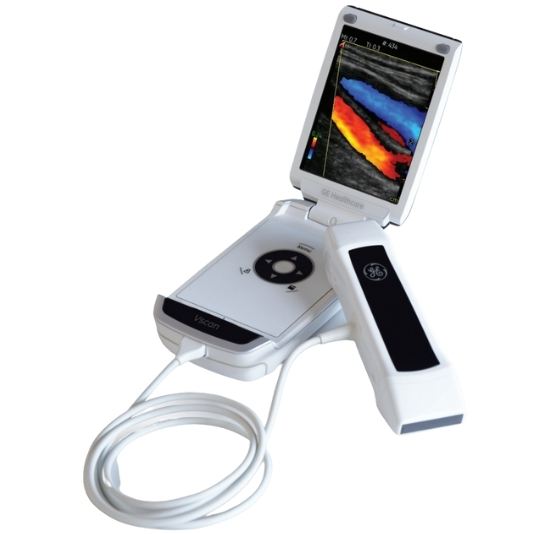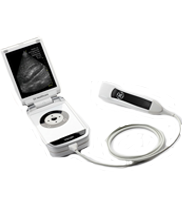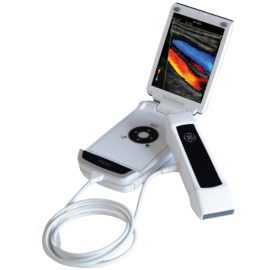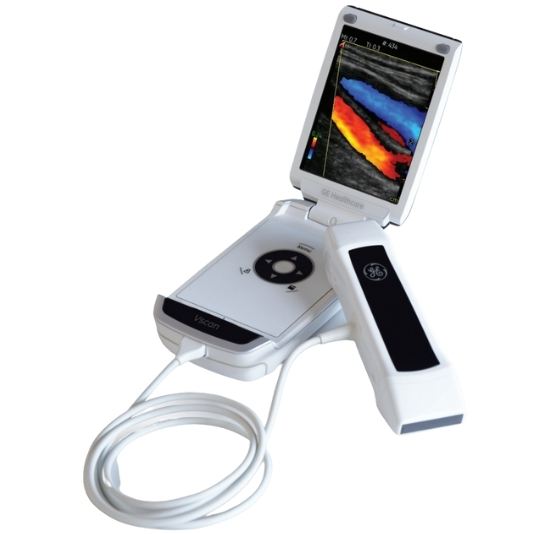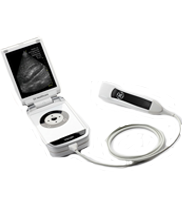 Refurbished
GE Vscan
---
Call For Customization (Software and Probe Selection)

866-222-3025
---
Included in the price

90 Day Warranty
with extended warranty options
---

Download GE Vscan Guide User Manual

FDA Certified
Products

Factory OEM
Specifications

100%
Guarantee
Product highlights
Type
OB/GYN / Shared services / Versatile
The GE Vscan is a portable ultrasound machine that is the size of a mobile phone. It is designed for bedside, point-of-care, and critical care situations. The Vscan weighs less than ½ a pound, easily fits in a pocket, and has excellent battery life. Because of its lightweight and small size, it's like a next-generation stethoscope.
Some medical professionals have dubbed the Vscan as a "pocket echocardiography" or PME as it provides accurate cardiac assessments in fast-paced environments. It has helped doctors detect pericardial effusion and allowed for proper treatment before a cardiac arrest.
The GE Vscan allows clinicians to rapidly look inside patients, detect abnormalities, and confidently diagnose treatments in emergency medicine applications.
Specifications
Applications
Cardiac, Urology, Vascular
Features
Auto optimization, Color flow, Color-coded overlay
Frequently Asked Questions
Is the GE Vscan able to export images?
Yes, the GE Vscan can export images with the microSD/microSDHC card slot.
How long does the battery of the GE Vscan last?
The GE Vscan's battery holds charge for up to 1 hour of scan time.
How big is the display on the GE Vscan?
The GE Vscan's display is 3.5 inches.
Strata Medical's Review
GE Vscan
The GE Vscan is an amazingly portable ultrasound machine; it is about the size of an early 2000's flip phone. It is the perfect choice for physicians to assess patients at the bedside or in emergencies quickly. Many physicians find it extremely useful as a visualization tool for quick looks where a complete diagnostic ultrasound machine would take too long or otherwise be inaccessible.
---
Call us for a price quote

866-222-3025
Get a Free Quote
GE Vscan
Included in the price

90 Day Warranty
with extended warranty options
Looking to sell this device?
Get a Free Quote for GE Vscan
I want a free price quote on the GE Vscan, send it today!

Your information is private and secure with us
Included in the price

90 Day Warranty
with extended warranty options
Looking to sell this device?