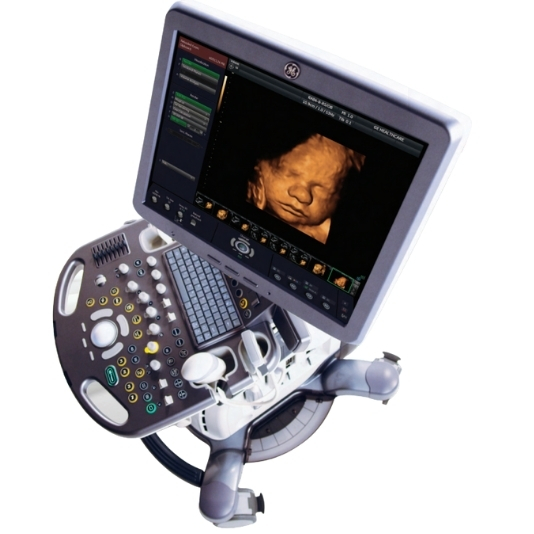 Refurbhished
GE Voluson S8
---
Call For Customization (Software and Probe Selection)

866-222-3025
---
Included in the price

90 Day Warranty
with extended warranty options
---

Download GE Voluson S8 Guide User Manual

FDA Certified
Products

Factory OEM
Specifications

100%
Guarantee
Product highlights
Type
OB/GYN / Shared services / Versatile
Popular Configurations
4C-RS, 12L-RS, RIC5-9W-RS, RAB4-8-RS
The GE Voluson S8 is a mid-range OB/GYN 4D ultrasound machine. It is priced between the GE Voluson S6 and Voluson S10. Compared to the Voluson S6, the S8 has twice as many channels and improved image quality. Otherwise, the S6 and S8 look almost identical. On the other hand, the Voluson S8 has fewer features, and older hardware than the Voluson S10, such as a 19-inch LCD monitor versus the 23-inch LED display on the S10.
The GE Voluson S8 has advanced imaging features, including HD-Flow, which improves the accuracy and sensitivity in detecting blood flow. Dual-View enables two simultaneous viewing angles of blood flow and anatomy.
In line with other ultrasound machines in GE's "signature series," the Voluson S8 includes many automation tools that streamline patient care and complex exams.
Specifications
Applications
Cardiac, OB/GYN, MSK, Vascular,Urology
Features
B-Flow, HD-Flow, M-Mode, Anatomical M-Mode, Color doppler, Power doppler, PW doppler, CW doppler, Tissue doppler, Auto doppler calculations, Speckle reduction, Compound imaging, STIC, Tissue harmonic imaging, Auto optimization, Tomographic, SonoAVC follicle, SonoVCAD labor, SonoVCAD heart, Elastography, Scan assistant, Virtual convex,3D/4D, Virtual HD, SonoNT, DICOM 3.1
Frequently Asked Questions
What is Tomographic Ultrasound Imaging on the GE Voluson S8?
The Tomographic Ultrasound Imaging (TUI) feature on the GE Voluson S8 simplifies dynamic scans by providing simultaneous views of many parallel stack slices of a volume data set.
Is the GE Voluson S8 DICOM and EMR compatible?
Yes, the GE Voluson S8 is DICOM compliant and works with many Electronic Medical Record (EMR) systems.
What types of fetal heart assessment tools does the GE Voluson S8 support?
The GE Voluson S8 is capable of the following fetal cardiac assessments: STIC, anatomical M-mode, and SonoVCADheart.
Strata Medical's Review
GE Voluson S8
The GE Voluson S8 OB-GYN ultrasound machine has many excellent, easy-to-use automation tools that streamline and simplify workflow. These efficiency advancements allow for more focus on the patients, take up less of the physicians' time, and have a lower control cost. Besides the great workflow, the GE Voluson S8 provides HD image quality with high contrast. Coupled with GE's industry-leading fetal assessment tools, the Voluson S8 leads to more detailed evaluations and more confident diagnosis.
---
Call us for a price quote

866-222-3025
Get a Free Quote
GE Voluson S8
Included in the price

90 Day Warranty
with extended warranty options
Looking to sell this device?
Get a Free Quote for GE Voluson S8
I want a free price quote on the GE Voluson S8, send it today!

Your information is private and secure with us
Included in the price

90 Day Warranty
with extended warranty options
Looking to sell this device?
We purchased the Philips CX50 from Strata Imaging and have been very pleased with the service and equipment we received. We will keep them in mind in the future as our practice grows.
Tuan Nguyen, MD, FAAP
Pediatric Cardiologist, Kidz Cardiology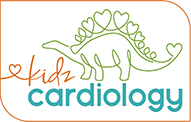 Our clients
Trust Others From Around The World
Served over 4,000 Ultrasound and C-Arm Clients since 2004